Appcues: Product Walkthroughs
To improve user onboarding at our scheduling company, I designed a product walkthrough experience that doubled our conversion rate and reduced redundant support tickets.
I wrote a chrome extension that makes it easy for people to grab scheduling links and share them with their clients in real time.
Saas Business Development
I work full time at a scheduling automation saas company in Portland, where I manage customer success, perform market research and support product development.
I wrote an article for Medium that demonstrates how to create a background image carousel in Flutter. You can pull the repo and run the app if you have Flutter set up.
I was hired to create a prototype for Style360 / DigitalXE using Google's cross-platform development framework, Flutter, written in Dart. This app includes navigation, data binding, image carousel, app and bottom nav bars, forms, a modal, and more.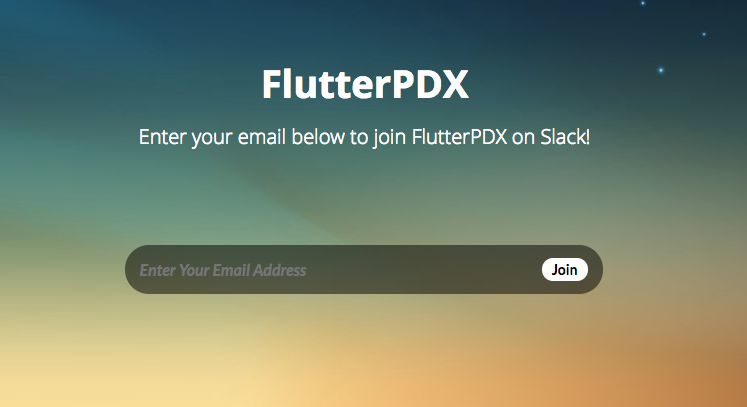 I co-founded Portland's Flutter meetup. One of the problems we solved for was inviting people into our Slack channel for ongoing discussions about the technology. Github repo located here.
HTML/CSS/jQuery application that features algorithms I've been working on. User interface takes form input and processes with backend logic to output results.
3300+ lines of code laying out the underlying logic of western music theory in a ruby document. Covers chromatic and diatonic scales, modes, chords, and arpeggios.
This full stack application is an organizational tool for songwriters. It employs file hosting with AWS, multiple database relationships, and audio playback.
Prior to creating this site, I build a fully responsive dev portfolio from scratch featuring all of my repositories, resume, social media, and contact information.
This angular app was built as a prototype for a local company that provides on-demand receptionist services. I created a component for each client that allowed receptionists to identify themselves and leave a message with automated timestamp.